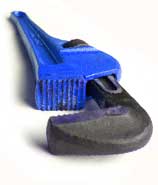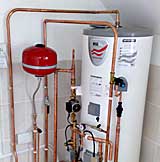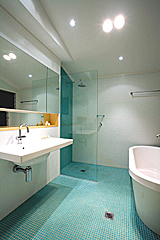 Plumbing and heating
If your job is an emergency we endeavour to respond as quickly as possible. You can call us on 07771 757260.
We can help you with all sorts of jobs: blocked drains and toilets, burst pipes, leaking pipework and taps, central heating systems and radiators not working properly.
Boiler and Heating Service & Installation
SPECIAL OFFER! Free first year boiler service with any new gas boiler installation. Offer expires 31st May 2011. Call us on 07771 757260 for more details.
From the smallest domestic boiler to large industrial boilers, J5 has the experience and training to service and install boilers to the highest professional standards. We can advise you on the appropriate boiler for your requirements.
To keep your central heating system in optimal working order we provide a comprehensive maintenance service.
Bathrooom and Kitchen
Design & Installation
You want to be able to relax in your bathroom and at J5 we know how important it is to get the details right. We can help you to design your ideal bathroom and give you advice on specifying materials and components. Installation of baths, showers, basins and toilets is always to the same high standards we insist upon for all our work.
J5 can help you plan and build the perfect kitchen for you and, of course, with J5 you can rest assured that your kitchen will be top quality.